Meet Mark White, Transport Coordinator
Luke Haskell | General Manager
2 December 2021
Mark joined TJ last month and is enjoying learning the ropes and getting to know the team and industry. Outside of work he enjoys going to the gym and spending lots of quality time with his family.
WHAT DOES YOUR ROLE INVOLVE?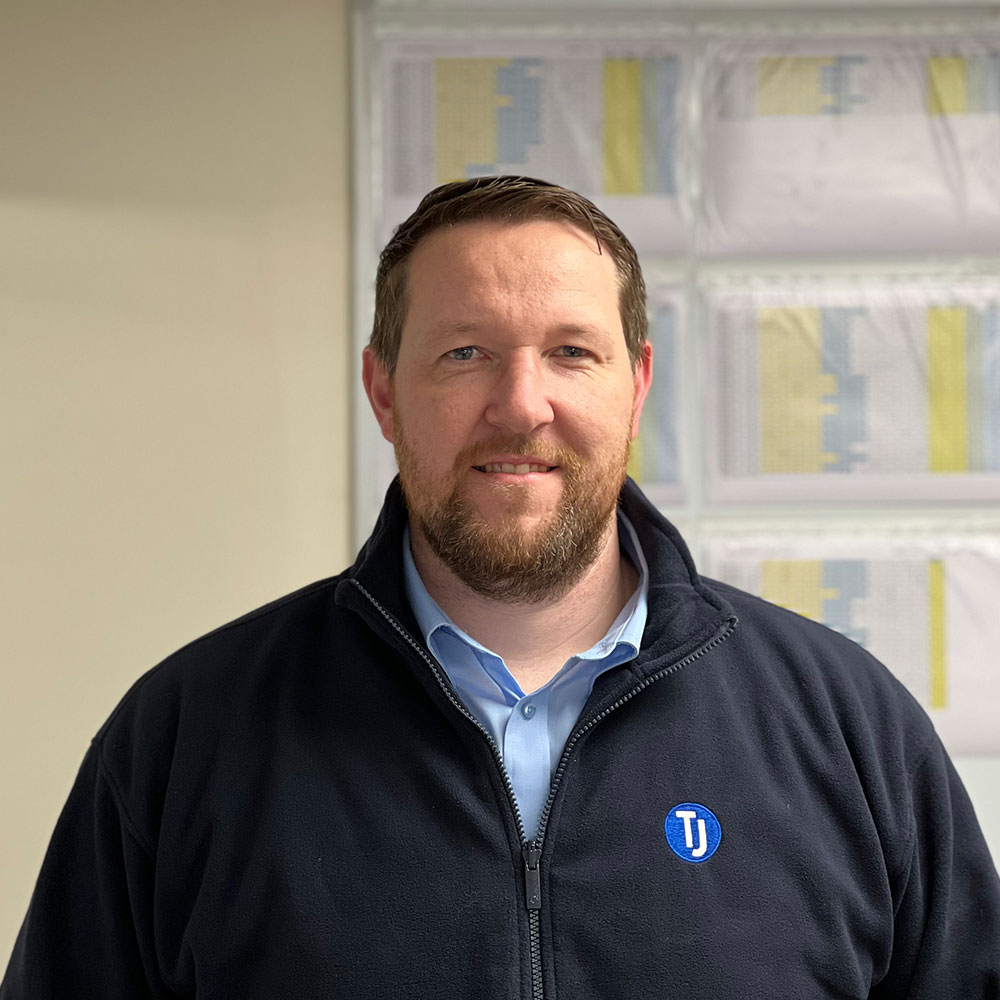 I'm responsible for organising the waste-related transport movements such as loads for the skip lorries, roll-on roll-offs and artics. This involves a lot of routing to ensure we can fit in all the deliveries and collections needed each day. I make sure that the drivers are well-informed and kept up-to-date with their tasks. I coordinate the drivers' daily movements, organise their schedules and designate their list of jobs.
It's a very reactive job, I often have to move things around if the situation or circumstances change, all whilst making sure that the revised schedule works for the customers. Attention to detail is one of the key skills needed to do this job well! Good geographical knowledge, patience and keeping a level head are also essential – you can't blow up as soon as challenges arise, you have to remain calm and think logically to resolve the issues and continue with your day.
WHAT IS YOUR CAREER BACKGROUND?
I worked at a builders' merchants in the construction industry prior to joining TJ. I did a variety of roles during my time there including HGV driver, sales and organising their transport movements. These roles gave me a wide variety of skills and led me to this role with TJ as everything I did there is very relevant to this role, there's quite a bit of crossover. It's great to have the driving background as it has enabled me to build a rapport with the TJ drivers as I have been in their shoes and can understand the challenges involved.
WHAT IS THE MOST REWARDING PART OF THE JOB?
It's a great feeling at the end of your shift, when you've completed all the work and had another successful day! I maintain good communication with the customers throughout their service journey to ensure they're always well-informed and happy with the service they receive and knowing they're satisfied is rewarding too as that's what it's all about.
THE BIGGEST CHALLENGES?
Getting all the work done can be a bit of a juggling act and while it is the biggest challenge, it's also very satisfying when you've achieved it! We have a large fleet of 20 vehicles doing upwards of 10 jobs a day, so if delays that are out of our control occur, it's my job to work around those and help fix the issues so we can continue delivering a great service. I often think as it nears the end of the day – "are we going to get it done"? But we always seem to manage it! The days fly by, always so busy but so enjoyable too.
WHAT ARE YOUR AIMS FOR THE NEXT YEAR?
I want to learn all about TJ and become really knowledgeable about the company, products and industry. I'm keen to become more familiar with the schedule and develop expertise in the role; to be recognised as someone who is good at the job and someone the drivers can rely on is my ultimate aim.
WHAT DO YOU LIKE MOST ABOUT WORKING FOR TJ?
I got a welcome pack before I arrived and everyone has been very welcoming, which was a lovely start. It's a great working environment, with nice facilities and free tea and coffee which is always good! I've received loads of support from my colleagues and the management team during my first few weeks which has been hugely appreciated as I've needed it! I'm looking forward to continuing that learning and to a great future here.
Meet other members of the TJ team and find out more about TJ Waste and the services offered.