INNOVATION
Our commitment to continuous improvement in the waste management sector…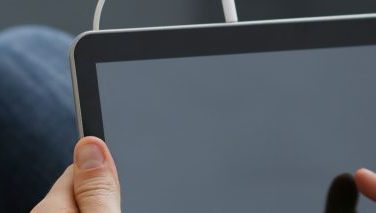 Tablets to keep drivers connected
We've recently implemented a new IT software system – Fissara Move – which was designed specifically for TJ, with our core business needs in mind. It is ideally suited to transport and logistics companies as it can be utilised on the move, via Samsung Galaxy tablet devices, as well as by office-based employees on desktop computers, improving communication between the two parties.
The aim was to improve the way we work as a whole. We previously had a number of separate systems which made operations admin-heavy. Fissara Move has joined all our different service areas together to provide a smooth, seamless operation, with increased efficiency and reduced task time.
It encompasses every step of the service journey, from quote creation and booking, through to delivery and invoicing, with everything accessible at the touch of a button as all the data is stored in one place.
This new system, along with the new VOIP phone system we've installed, has made remote working possible too, which in recent times has been hugely beneficial. Staff can now log into their accounts and access our software and phone systems from anywhere, which has increased flexibility too.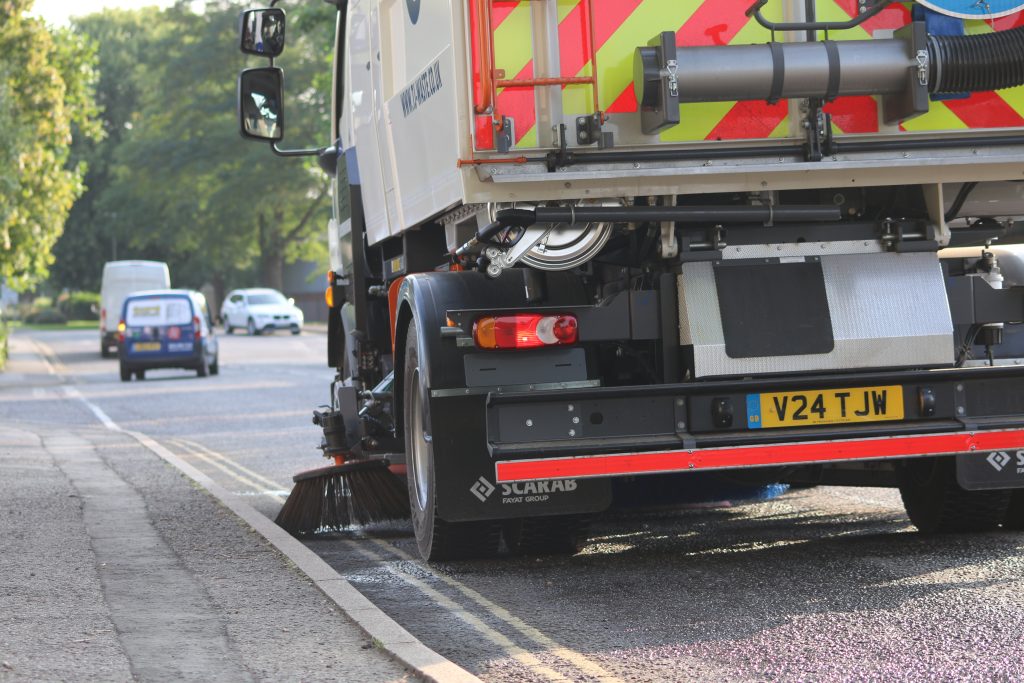 modern safe fleet
Our entire fleet is on a rolling renewal scheme, which means our vehicles are always modern and well-maintained and no vehicle is ever over five years old. All of our lorries have a range of safety features installed to make them easier to manoeuver and safer for both the drivers and those around them, particularly vulnerable road users such as cyclists.
Our vehicle safety features include automatic tailgates, a 6-point CCTV system, front and rear strobes, audible left turn warning, weigh loaders and side scanner sensors. This technology, coupled with a high level of spacial awareness from our drivers, ensures that we keep road safety incidents to a minimum.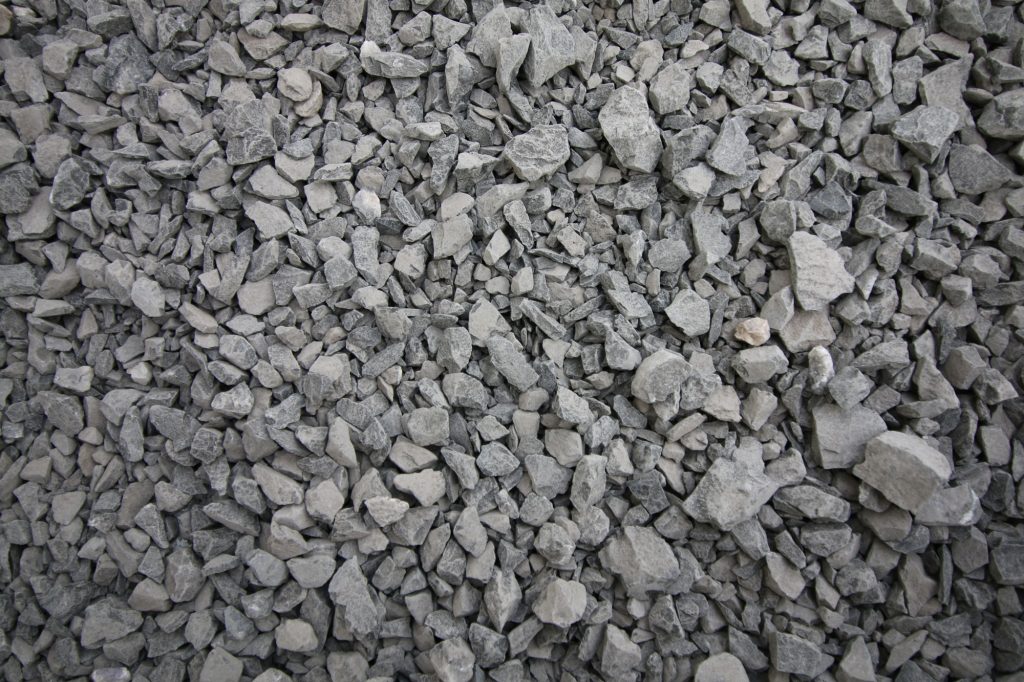 In-house aggregate development
Over the years, we've been involved in the development of a number of new aggregates, the most notable being our own recycled bulk fill aggregate, which has proved invaluable. We use rubble, either from our own projects or from third-party tipping to make this aggregate, which goes on to be used for many projects requiring bulk fill.
Many places charge per bag to dispose of rubble, so companies producing a lot of this type of waste could really benefit from tipping with us. Hardcore can be disposed of quickly, easily and free of charge and it'll mean your rubble is being put to good use rather than going to landfill. Our recycled aggregates are a great alternative to primary ones for certain uses and their existence allow us to preserve our primary materials for where they're needed most.
If you have rubble to dispose of, simply bring it along to our Butser Quarry, which is located on the A3 at Petersfield, GU31 5SP. We're open 8am – 5pm Monday to Friday. To unload, you simply need to hold a waste carrier's licence and be wearing a hard hat, hi-vis top and steel toed boots to ensure your safety.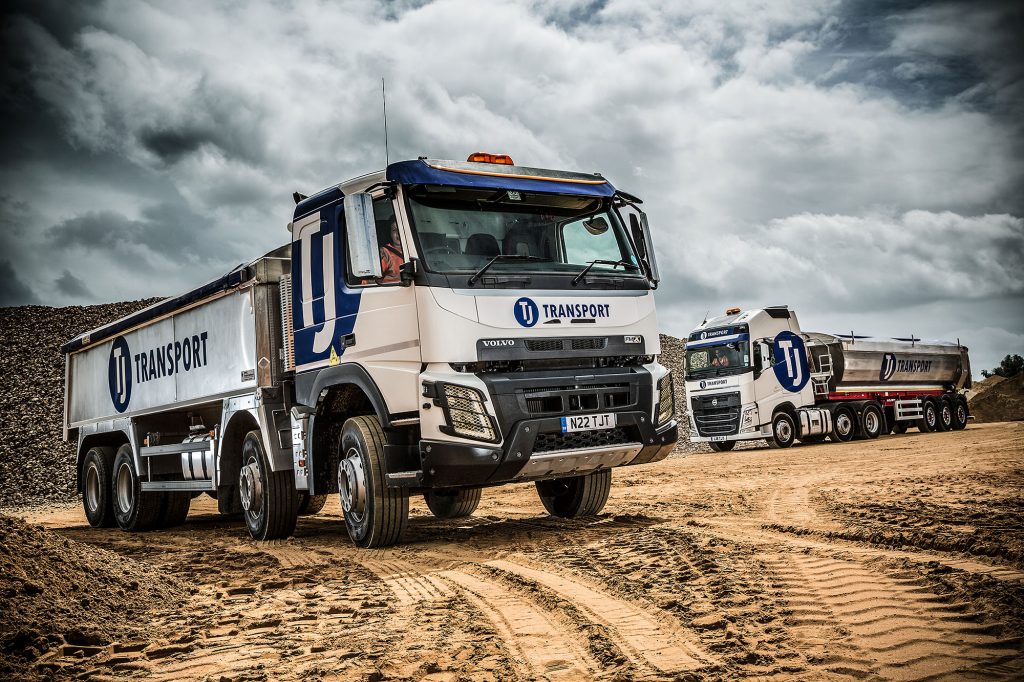 Subcontract haulier scheme
In recent years we've established strong working partnerships with a number of fellow haulage companies to enable us to ensure a balanced supply and demand provision for our valued customers.
We subcontract some work to partner companies when the need arises: it's a great way of ensuring a flexible workforce that can be called upon when needed, but that is not standing dormant when the demand is lower. It allows us to keep our fleet streamlined and well-utilised, so that cost savings can be passed on to our customers, guaranteeing them excellent value for money.
We have a strict selection policy for the companies we choose to partner with; all potential subcontractors must pass our initial and ongoing audits to ensure they can deliver the same high standard of service that we do.
Haulage companies in the South East, South West or Midlands regions who would like to consider joining forces with us should get in touch to find out more.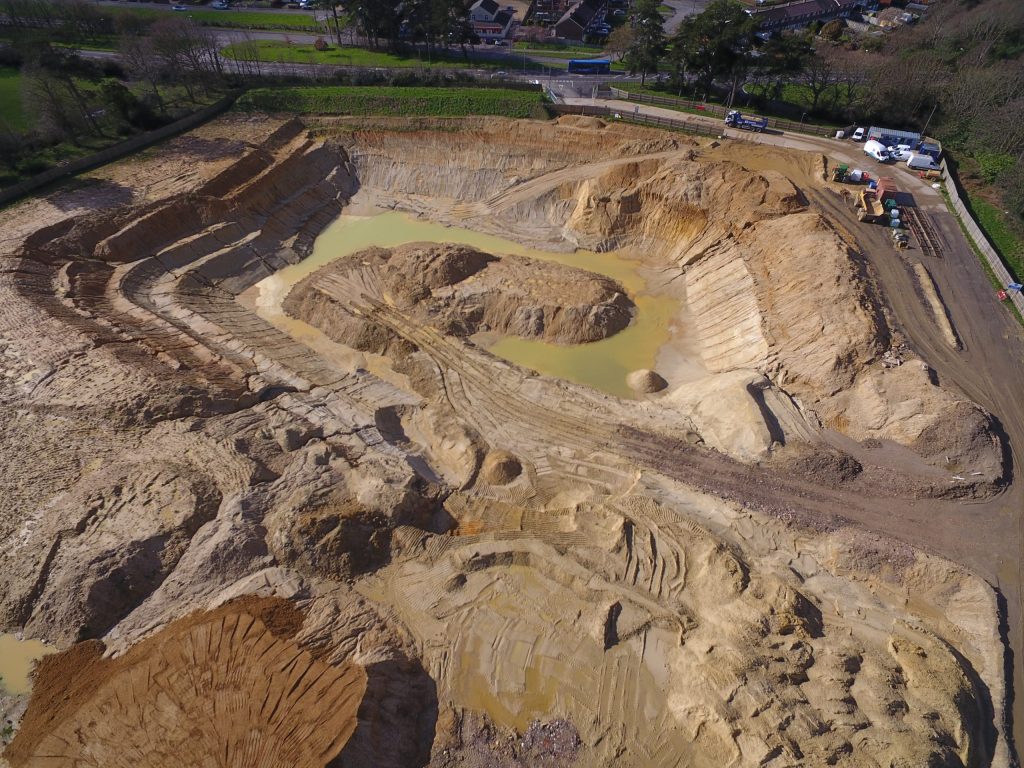 Expanding operations
We've expanded our operations with the opening of a new depot in Shoreham, which will enable a closer working relationship with clients in Sussex and the surrounding areas. In 2020, we secured a five-year, multi-million pound contract with Tarmac to haul aggregates and asphalt in the central south coast area on their behalf.
The depot, which is situated at Tarmac's Shoreham Wharf Marine Aggregates site, will provide a base for our growing fleet of subcontractor vehicles as well as a number of our own tipper trucks. We are responsible for all of Tarmac's haulage work in the areas between Brighton and Bournemouth, which equates to hundreds of thousands of tonnes of aggregates per annum.
Although the main motivator for this new venture is to continue building our partnership with Tarmac and to work more closely with them, it also presents exciting opportunities for us to expand into the East Sussex area and create other new partnerships as well.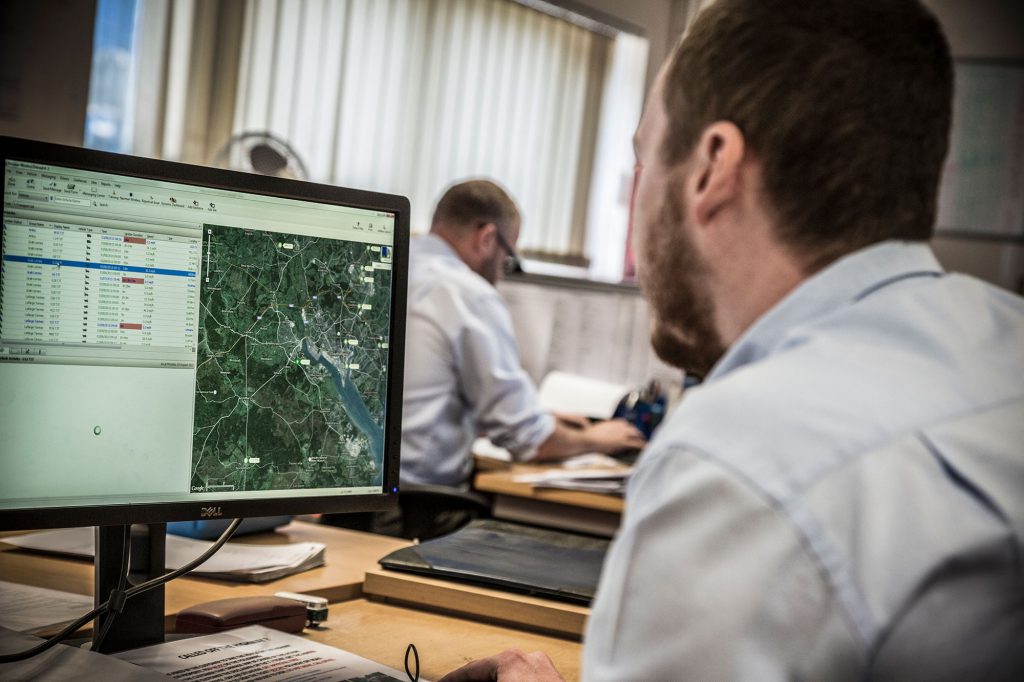 Rollover guide
We're one of four companies that has been instrumental in producing a new Institute of Road Transport Engineers (IRTE) vehicle rollover guide, which aims to inform drivers how to prevent these incidents. Road safety is something that we're hugely passionate about, so when the chance to be involved in such a project arose, we were keen to be part of it.
Our Fleet Manager, Lee Downer, who has responsibility for vehicle safety and compliance, sits on the Mineral Products Association's Transport Committee, along with representatives from major players in the transport and aggregates industries including Cemex, Hanson, Tarmac and Aggregate Industries and others.
The committee embarked on producing a new guide after Hanson was approached by the IRTE who were concerned that the existing one was out of date and difficult to understand. Each of the four sponsors dedicated their time to get this done and secured funding to help cover the printing costs.
The guide, which can also be used as a training document for new drivers, covers the following topics: why rollovers occur, risk factors, rollover prevention, future developments, legislation and references.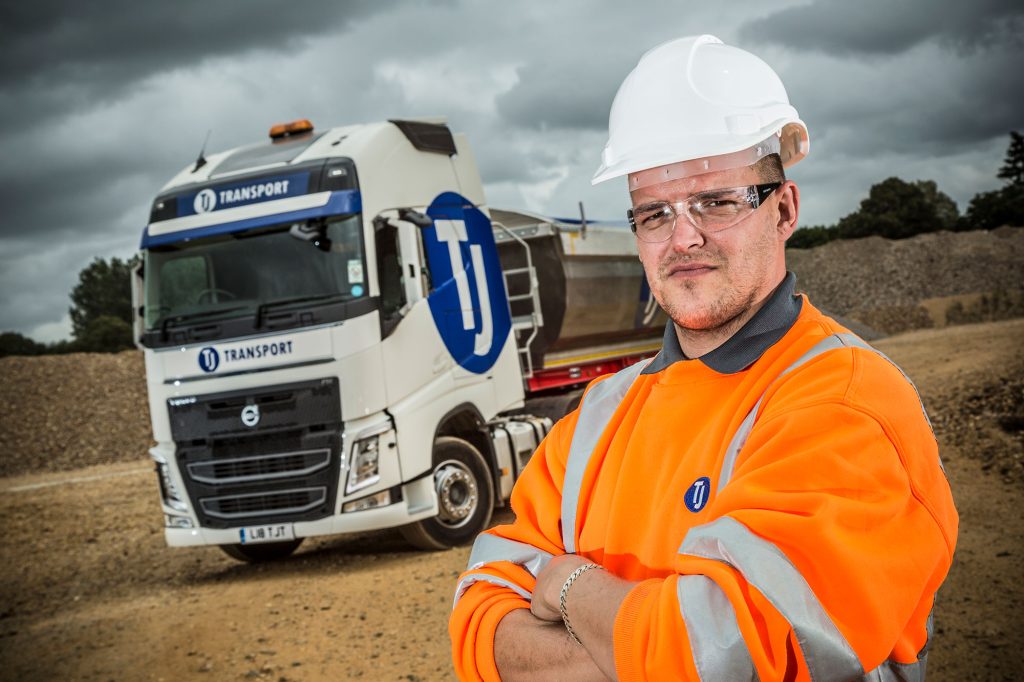 Approved haulier for HS2
2021 saw us gain approval from DHL freight logistics to be a designated service provider for HS2. We had to undergo a stringent and extensive audit to ensure suitability, but we've now been approved as an official haulier, permitted to carry out work for the HS2 project as and when needed.
HS2 is a state-of-the-art high speed rail network that will connect London to the midlands, the north and Scotland. It is expected to have a significant impact on the UK's low carbon transport future and will provide much-needed rail capacity across the country.
As managers of the day-to-day logistics of the project, DHL is responsible for securing and liaising with all transport contractors that will be brought in to assist with the works, which will be ongoing for the next two decades.
To gain approval, we had to complete the thorough DHL Network Rail Haulier Assurance Programme (HAP) audit, which inspected all of our processes and policies from a health, safety, quality and environmental perspective. We were also required to submit over 100 individual documents of evidence to demonstrate our status as a safe and compliant haulier that develops a positive safety culture throughout our business.
The HS2 network will serve over 25 stations, including 8 of Britain's 10 largest cities. It will significantly improve connectivity in the North and Midlands and will also integrate the existing network serving stations into Scotland, creating 500,000 extra jobs and 90,000 homes around HS2 stations.
Sign up for news, alerts and offers