MEET SAM REES, TRANSPORT ADMINISTRATOR
Luke Haskell | General Manager
9 February 2022
Sam has been part of the TJ team for eight years and moved into her current role last summer. She loves interacting with customers and drivers and her input helps enable a smooth-running service. Outside of work, Sam enjoys spending time with her kids, going for walks and getting out on the water when she can!
WHAT DOES YOUR ROLE INVOLVE?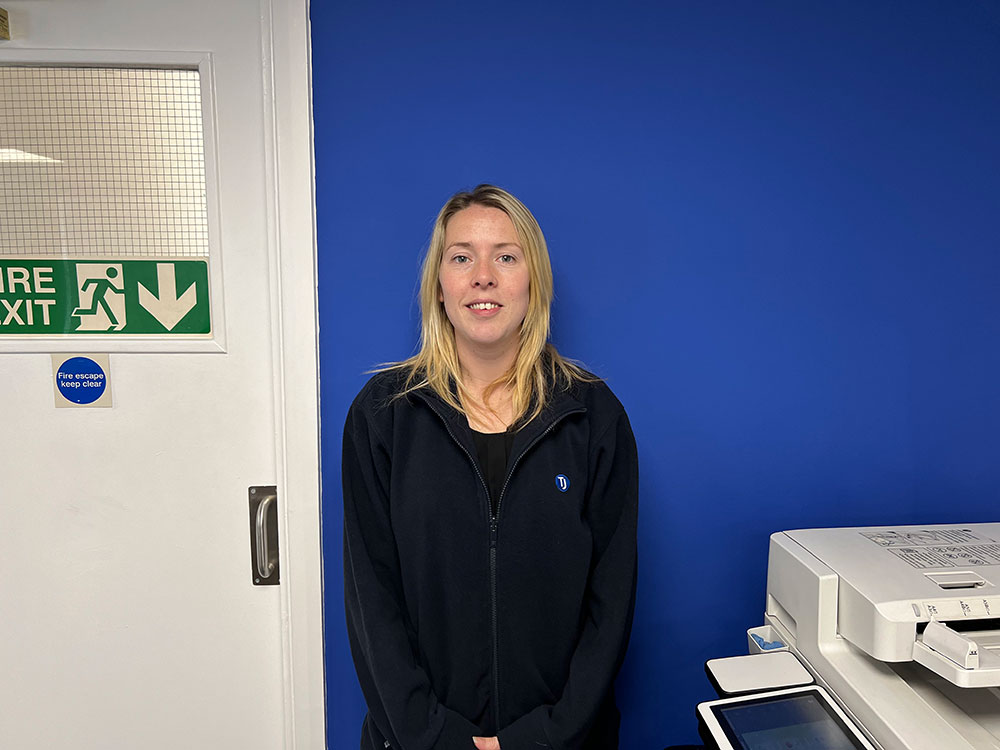 It's a very busy and varied job! My main tasks include answering phone and email enquiries, providing quotes for aggregate and haulage jobs, booking jobs onto the system and speaking to drivers to iron out any issues and to ensure they're inputting all the necessary data onto the system via their tablets. I know some of the drivers from my previous roles so it's nice to chat to them as well as getting to know the other drivers too.
I deal with new customers who are seeking quotes as well as regular account customers, who are often looking to book in routine jobs. In those cases I have to check the system to see when we have availability and when we can book the jobs in for. Provided the customer is happy with the proposed date, I log it in ready for the transport coordinators to plan into the drivers individual schedules.
WHAT'S YOUR CAREER BACKGROUND?
Before working for TJ, I worked in a fish and chip shop and in a nursing home. All my roles have been people-focused, which I enjoy as I love meeting new people and interacting with them. I like talking to people and putting them at ease, whether they're ordering some chips for their tea or several tonnes of aggregate!
WHAT ARE THE MOST REWARDING PARTS OF YOUR ROLE?
I love it when everything runs smoothly! Finishing a day's work in the knowledge that tomorrow's loads and schedule is well organised and ready to go is a great feeling. I also find interacting with the drivers rewarding too – especially when I'm able to help iron out a few issues. I know that many of the drivers appreciate hearing a friendly voice on the phone to break up their day and it's nice to know that my input has been well-received by them and helped contribute to the overall service being provided.
WHAT IS THE MOST CHALLENGING ASPECT OF YOUR ROLE?
My geography is not great, so I find it challenging when I have to create quotes based on location. It's a learning curve and I'm working hard to improve my knowledge so that I can become more efficient at providing quotes and so that it becomes more second nature to me. I'm learning more and more every day and my confidence is growing too which is great!
WHY IS TJ A GREAT PLACE TO WORK?
Everyone is lovely and friendly and there's a great team atmosphere. The management is very supportive and flexible and they try to accommodate people's needs wherever they can. When I expressed an interest in this role last year, the management knew I wouldn't be able to work full-time hours as I have two young children, but they have been so supportive of this and have allowed me to do school hours, which I'm really grateful for.
Find out more about our services, including the range of aggregates we supply and our haulage services…