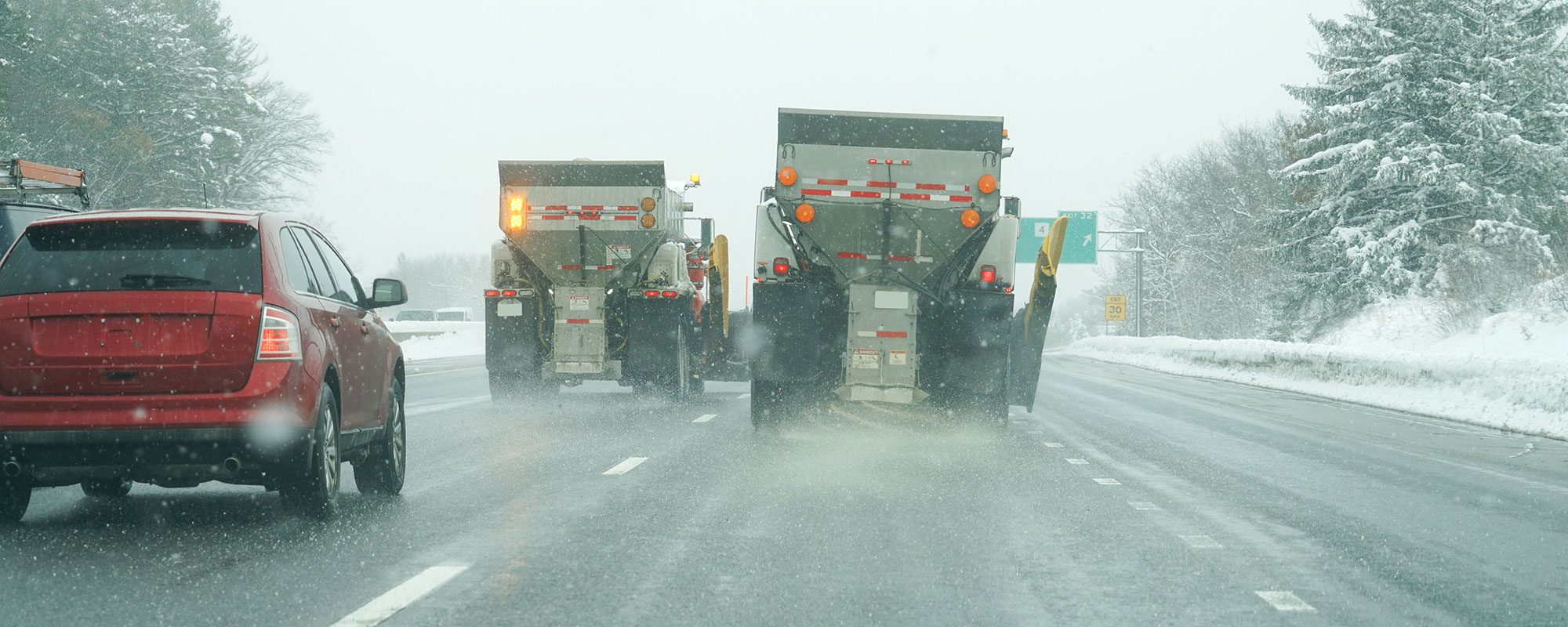 Every winter, TJ Transport assists with the distribution of salt throughout the southern region, helping to keep our roads safe.
Salt bins are dotted around so that salt is easily accessible when cold weather hits and these bins need to be filled regularly to ensure a good supply is always available.
TJ assists with hauling the loads of salt from the main storage sites to the bins throughout the county. In the past we've provided this service for Hampshire Highways – the company responsible for looking after the roads in Hampshire to ensure they are well-maintained and safe for use.
During the winter months, particularly cold snaps when the roads are likely to be icy, salt distribution trucks are deployed to take to the motorways, A and B roads to salt them which breaks down the ice and makes them less slippery and hazardous for road users.
This is an essential service that we are able to provide to companies that need it in Hampshire and bordering counties of Dorset, West Sussex and Wiltshire, as well as Bristol and the surrounding areas.
We've also been employed to clean the salt in previous years to ensure it is of premium quality for the job at hand. We undertake the cleaning work at our quarry based in Hythe where we have screening machines that can wash and dry a range of materials, including salt.
Once cleaned, we will transport the salt back to the main depot or distribute to the local storage bins as requested.
This is just one of the ways in which we help the transport business keep moving during the winter months. Last winter we provided immediate assistance at an emergency situation involving a landslip at a railway embankment that was undergoing construction work.
Find out more about our involvement in helping to resolve the landslide and please get in touch if an issue arises that you'd like our help with.